Staff Member
Felicia Robertson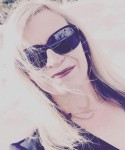 Email
Agent/Financial Manager
Direct: 510-225-6255
Parent, Volunteer, Number Cruncher and Insurance Agent!
Felicia joined Fidelity Insurance in the Summer of '15, bringing her background in number crunching with her from years working in law firms and other service-related industries.
A native of the Berkeley Hills, Felicia is raising her children in her hometown and loves the small community environment! She's built her schedule around her availability to her kids and enjoys going out for hikes and watching movies with them whenever possible.
A product of educators, Felicia has spent a lot of time volunteering through PTA in Contra Costa County, advocating on behalf of every child and now serves on her hometown's community council. When time permits, she enjoys taking their dog for walks, home design, entertaining friends and family and coordinating events at church on weekends where she serves as council president.