Staff Member
Nancy West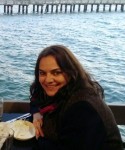 Email
Agent/Personal Lines Specialist
Raiders Season ticket holder, Outdoor Enthusiast, Family Chef, and Insurance Agent!
Nancy has been with Fidelity Insurance Service for 15 years, having 30 years in the insurance industry, including work with IBA West.
Nancy has resided in the Bay Area her entire life and can't imagine living anywhere else. Nancy is down to one teenage child at home, with two others that are fully grown and inches away from complete independence. In her time away from the office, Nancy is a Raiders season ticket holder and she proudly brags that she almost completely understands the game. She also enjoys outdoor activities such as hiking and camping, along with visiting friends and family in the Sierra's and Midwest.